Black History Month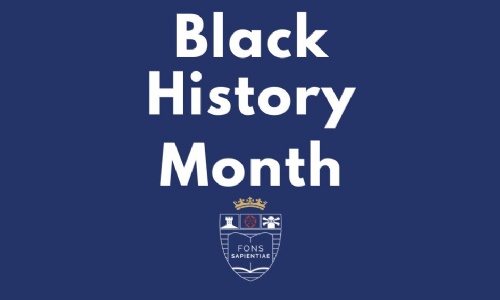 October marks Black History Month in the UK. The event was officially recognised by the US government in 1976, and first celebrated in the UK in 1987.
Why is Black History Month necessary?
People from African and Caribbean backgrounds have been a fundamental part of British history for centuries. However, campaigners believe their value and contribution to society is often overlooked, ignored or distorted.
Whilst Black History is written through our history curriculum, Black History Month gives everyone the opportunity to share, celebrate and understand the impact of black heritage and culture.
This year the theme is 'Saluting our Sisters' which highlights the crucial role that black women have played in shaping history, inspiring change, and building communities. This year's celebration will showcase pioneering black women who have made remarkable contributions to literature, music, fashion, sport, business, politics, academia, social and health care, and more.
You can view Black History Month figures and suggested reading on your Firefly task, here.
Challenge!
We would like you to research a significant black woman and challenge you to celebrate their lives and achievements by creating a museum exhibit of their life and key achievements.
You can choose to celebrate multiple figures or focus on one (there will be prizes for pupils who research multiple figures). Your museum exhibit can take whatever form you like-be as creative as possible. You can view examples on the Firefly task.