UNDER 13S GIRLS INDOOR CRICKET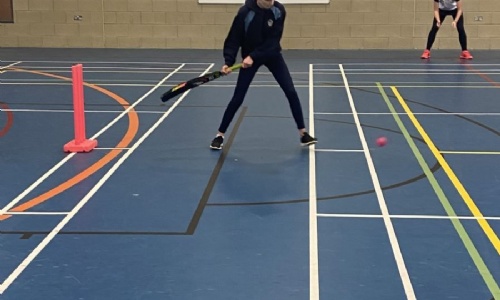 U13 GIRLS CRICKET SUCCESS
The U13's made up of 4 year 8 girls and 9 year 7 girls represented the school at AKS Lytham in the girls indoor cricket tournament on Monday.
They were a credit to the school and gave a good account of themselves with a number of players having limited cricket experience. They played two very tightly contested games. Some fantastic bowling from Emily Craddock, Hannah Sergeant and Ellie Francis put St. Bedes in a good position in the first game. Emily took two wickets with her first two bowls in a competitive fixture.
This was then backed up by great batting from Ellie Francis in which she retired to a round of applause from both teams and staff.
All girls who wanted to, had the opportunity to bowl and all 13 players batted. The under 13's now progress into the Northern Finals alongside AKS which will take place in March.
Well done girls!