GCSE Results Day 2022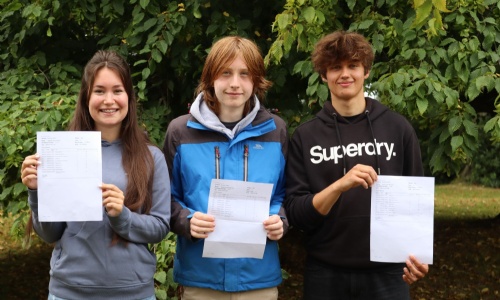 Saint Bede's offers our warmest congratulations to our 2022 Year 11 group for the results they have received today.
These results were achieved, of course, in the context of two years of unprecedented disruption to education. We are incredibly proud of the dedication, determination and resilience shown by our pupils and their success is richly deserved.
There is a huge amount for the school to celebrate. 41 pupils achieved the top grades, 9 to 7, in at least 5 subjects. Particular congratulations go to Emilia, who achieved grade 9s in an extraordinary eight subjects. Similarly, Joseph, Aaron and Isabelle all achieved grade 9s in six subjects, closely followed by Matilda and Francesca who are celebrating five grade 9s.
We also thank our parents and carers for their vital support, without which none of these achievements would have been possible. We wish all our pupils every success with the next stage of their education.