Roald Dahl Day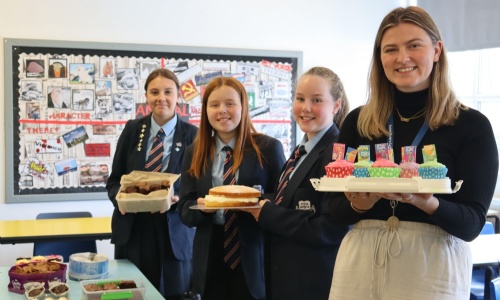 Today our Year 7 pupils help raise money by taking part in various activities and a bake sale to celebrate Roald Dahl Day. The cakes which were made by Year 7 pupils and staff were delicious and sold at lunchtime for the whole school to enjoy.
Book treasure hunts and creating your own Roald Dahl character were just 2 of the fun activities pupils took part in today. Miss Murphy is so thankful for the dedication and participation from pupils who willingly helped today giving up their lunchtimes to help run the cake stall and using their free time to bake the fabulous cakes.
All proceeds made from the bake sale go to the Roald Dahl Marvelous Children's Charity which means the money made will be distributed to hospitals who provide specialist nurses and support for ill children.
A special thanks to 7 Bamber and our stall helpers, Michael and Eva from 9 Haydock.