Pupil Leadership
Saint Bede's Catholic High School encourages all students to develop their leadership skills and to understand that they have a voice within their school environment.
School Council
Saint Bede's School Council comprises of elected Form Council representatives, Year Council representatives and School Council representatives. Elections are conducted each year and offer all pupils the opportunity to understand core values reflecting the Catholic teaching and ethos of the school as well as British democratic values.
Form council representatives hold meetings to discuss agenda items and ideas pupils feel will enhance their experience of school. Points raised are discussed at Year council before being brought forward to the School Council. Feedback from these meetings are delivered to each year group by the School Council.
Prefect System
Saint Bede's Catholic High School appoints Prefects towards the end of every academic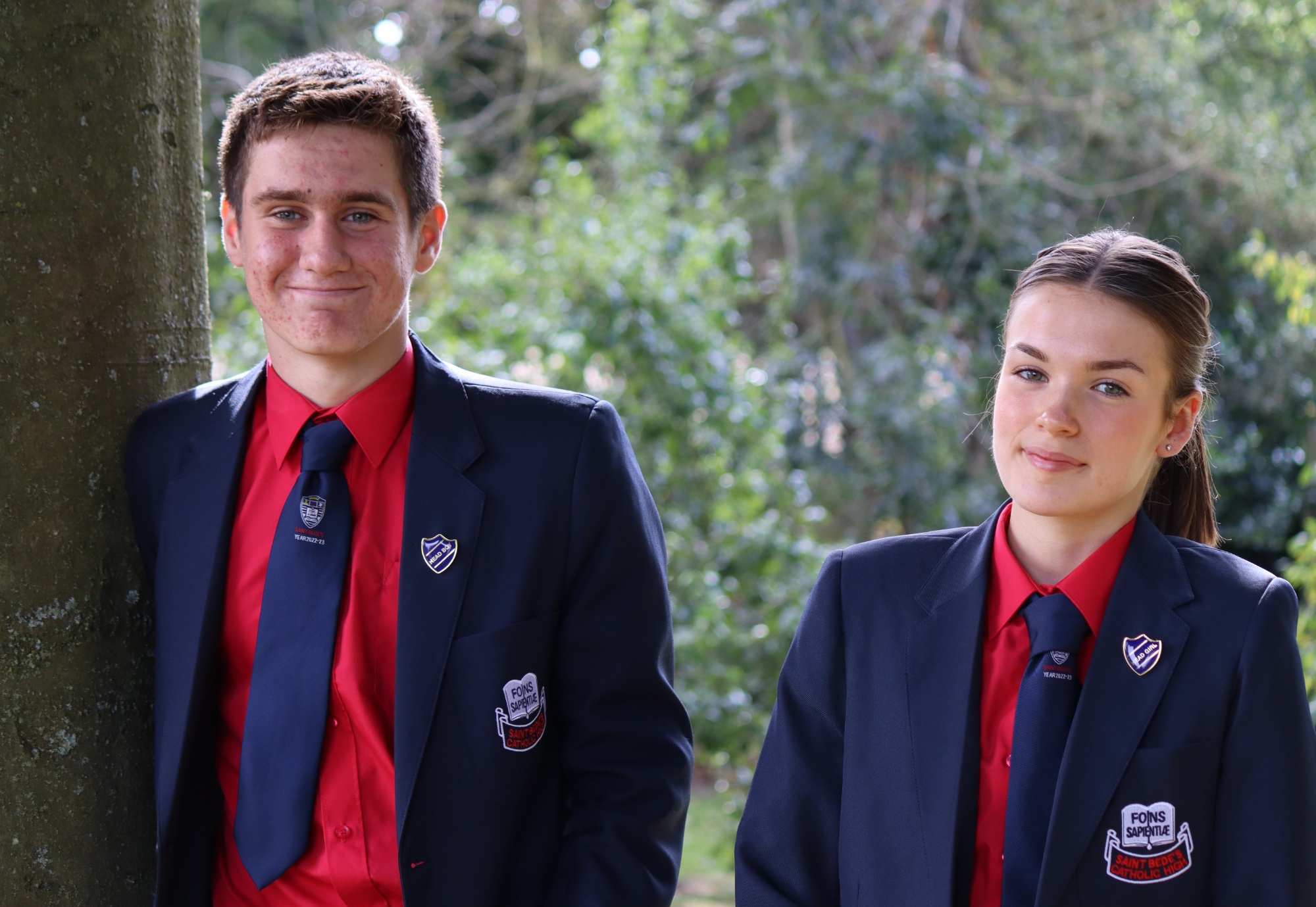 year comprising of pupils from Year 10. Each and every pupil in the year group who has demonstrated they have a responsible nature will have the opportunity to be part of the wider Prefect team.
Those who wish to become part of the Senior Prefect team, which consists of Head Pupils, Deputy Head Pupils and Senior Prefects, will be required to apply for these positions by way of written letter to the Headteacher.
The Senior Prefect team are given whole school responsibilities and will assist with the smooth running of events such as the school's Open Evening.
Pupil Readers
On Wednesday and Friday mornings, during registration, a group of Year 10 volunteers help support any pupils from Year 7 and 8 who are struggling or reluctant readers. A variety of reading strategies are used to help improve the reading fluency and comprehension of the younger pupils.